Taven Bryan and LJ Collier – center. Bryan was the first pick for the Jags in the 2018 draft, but he has struggled to make an impact at defensive tackle. He has been playing behind guys like Calais Campbell, Marcell Dareus and Abry Jones, but I think his production was as expected when I scouted him prior to the draft – 1 sack, 13 solo tackles, 4 TFLs and 6 QB hits is not enough production for a first round pick, in my opinion. He's undeniably athletic for his size, but his hand usage and balance is not strong. As a result, I believe he could be better as an offensive linemen, preferably at center, where he can use his quickness to block smaller linebackers at the second level on run plays and simply get in front of defensive tackles, where he doesn't have to be as efficient with hand usage as he does as a defensive tackle to get to the quarterback. Besides, he'd have help from his guards to either side. Collier is also an underperforming defensive linemen (just 2 tackles on almost 100 snaps) who could be better used on the offensive line – he'd have to get bigger than his currently listed 291 pounds, but his elite wingspan and solid bench press and broad jump indicate he could be a solid blocker "in a phone booth", or in the trenches.
Lamar Jackson – cornerback. Yes, Lamar is having "an MVP caliber season". But I still don't buy it. He cannot hit tight windows beyond ten yards due to his throwing action. I am baffled by why teams don't try what the Chargers did in the playoffs last year against the Ravens – load the box and have smaller personnel than normal (ie corners and safeties rather than linebackers and defensive linemen) to mitigate the threat of the run. Sub out any defensive linemen that can't catch Jackson (bar maybe one traditional defensive tackle to stop Ingram etc) and you'll force Jackson to scramble against equally athletic players or throw the ball deep, where he has struggled. Jackson is a ridiculous athlete however, so I think he could be a shut down corner – he's big and physical enough to body up against receivers (6'2″ and 215 with 33″ wingspan compares to Mark Barron), and his change of direction is elite – we don't have his combine scores, but he's probably a sub 4.4 40 guy with a generational time on the 3 cone.
Sam Darnold – running back. He is a thicc boy (6'3″, 225 pounds) so he can take hits, and he shows nice balance when using his legs, which his 70th percentile 3 cone time for all NFL players tested indicates. He is struggling at quarterback – he has more turnovers than touchdowns in his first two years. I said before the 2018 draft that he lacked pocket presence, good decision making, arm talent outside the numbers, and ball security (he holds the ball with one hand in the pocket, Jon Gruden says no!!), so it's time for a change.
Devin White and Jarrad Davis – fullback. White has experience on the offensive side of the ball as a former running back at LSU, but he could be an ever greater weapon as a blocker and downfield threat at fullback. He has elite speed and can deliver big hits, and he wouldn't have to do much processing of defences at that spot, which he struggles with at linebacker and presumably at running back. He'd be a good short yardage option in the run game too. All of this applies to Davis as well.
Josh Allen and Paxton Lynch – tight end. We all know Allen's athletic prowess, so why not put him in a position where he can best use it? He has the requisite size to play the position and could be a great jump ball threat and YAC guy (who doesn't want to see him hurdle multiple defenders?), and his high level experience as a QB would make him an intelligent route runner to sit in zones etc. The same applies to Lynch, who has above average arm length, hand size and explosiveness (36″ vert) for his height.
Tremaine Edmunds – defensive end. Edmunds already plays on the defensive side of the ball, but he is too slow to recognise running lanes and has poor technique in tackling, and bites on play action far too much. He is best used as an edge defender where the mental processing isn't as complicated – rush the passer or stop the run, where he can use his ridiculous wingspan to fend off blockers.
Frank Ragnow – defensive tackle. Ragnow is extremely strong but lacks quickness – basically the antithesis of Taven Bryan. Using him at defensive tackle will buckle the offensive line.
Sony Michel – fullback. I like Michel's physicality but he displays poor balance – how many times have we seen him burst through a hole formed by the mighty fine Pats offensive line only to see him tripped up? He is also a fumble risk. Putting him at fullback utilises his lust for contact.
Devin Bush – safety. I said it before the draft and I'll say it again – Bush is too small to shed blockers on runs between the tackles. He can make plays in space and cover somewhat, so he's best as a Landon Collins-esque safety who can play as a dime linebacker on occasion but is mostly used as a run supporter while being able to see the ball thrown in the air from the safety position, where he can get there considering his speed.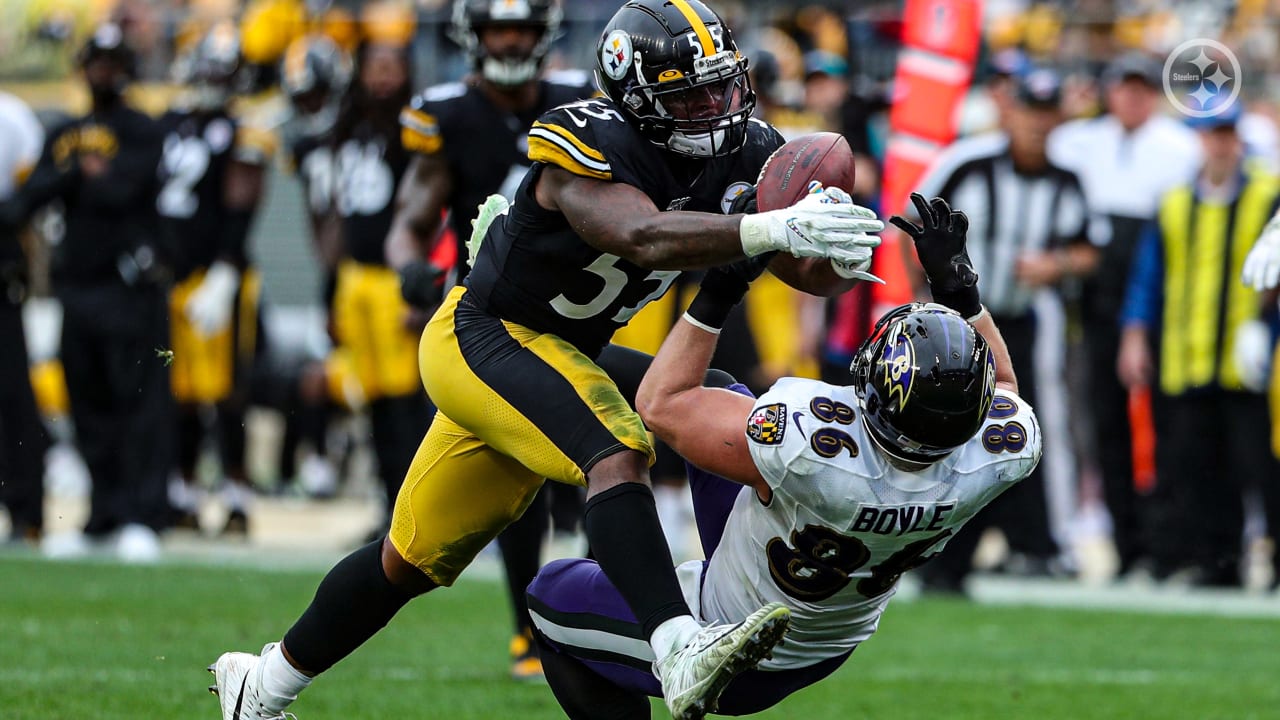 Marcus Mariota – wide receiver. We all know he has jets. His hands might be a problem but you can use him as a YAC guy and as a shifty slot receiver who can run away from defences.
Jameis Winston – defensive end. He has the body type to be able to stand blockers up and make tackles, but he's also shown solid footwork in the pocket which could translate to getting around pass protectors to make hits on the QB.
Jerry Tillery – offensive guard. He has great power but like Bryan, I thought he had poor balance at defensive tackle. At guard he can bully players and use his strength to push linemen away from the QB.
Corey Coleman – safety. According to mockdraftable he has comparable measurables to defensive backs Marshon Lattimore and Denzel Ward. With 4.3 speed and at almost 200 pounds (as measured at the 2016 combine) Coleman can use his athleticism and physicality to shut down parts of the field and hit ball carriers. He'd have solid ball skills having been a receiver as well.
Darron Lee – running back. At 6'1″ and 230 pounds with 4.47 speed at the combine, Lee could be a great power back. His lackluster bench press and 3 cone indicate what the tape says – Lee has trouble shedding blockers and changing direction in pass coverage at linebacker.